I feel fairly confident that I am not alone in the fact that my To Do List seems never ending. There is so much wonderful content out there – release notes, blogs, podcasts – that my "Salesforce Things To Learn" list is always expanding as well, and it's tough to make time for those when there are so many other things I "should" be doing. And yet, I've proven to myself time and time again that the knowledge I gain by immersing myself in reading & talking about Salesforce equips me in future situations that arise.
This is all leading up to say… I've had Trailhead on my SF To Do List for awhile. I was thrilled to hear Chris Duarte featured on the WizardCast Episode II talking all things Trailhead… and not surprised to hear the sentiment from the hosts that [paraphrasing here] "we've heard about, we've referred new Admins to it – but haven't yet explored it." I myself finally logged in to earn my Catter badge – but I want to do so much more.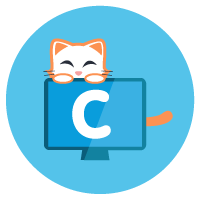 So, what's the best motivator to get it done? Put it out there in the world, and have others hold you accountable. I'm going to work on doing at least a module a week, to see what Trails I can blaze. Anyone want to join me for a #weeklyhike?
Now, to determine where to start! See you next week for an update.